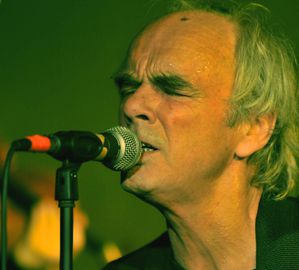 Peter Marsh, né en 1958 a débuté sa carrière dans le milieu de la musique britannique avec son beau-frère Ken Nicol sous le nom de "Nicol & March". Il se nommeront plus tard "Easy Street" et Polydor produira 3 albums en 1978. C'est avec une nouvelle formation en 1980 nommée "Banket of Secrecy", qu'il s'accocie avec Vangelis en apportant notamment sa voix sur l'album "See you Later". Son expérience l'amènera aussi à coécrire et coproduire Carlène Carter, chanteuse de musique country et fille de Johnny Cash, et aussi à collaborer avec Elvis Costello sur l'album "Twist". En 2007, Peter Marsh quitte Londres pour s'installer en France dans le Berry où il installe son nouveau studio. Désormais entouré des musiciens : Jean-Charles Bavouzet à la basse, Romain Théret aux claviers, Jean-Luc Ploquin à la batterie et Caroline Bugala au violon, Peter Marshvient d'enregistrer un nouvel album intitulé "Only One Way" sur lequel il expérimente la pop anglo-saxonne, le blues et la soul. Il se produira pour 2 concerts uniques durant les visites aux Chandelles du Parc & Château de Valençay (Indre) les samedis 24 juillet 7 août à partir de 21h30.
Informations & Réservations – 02 54 00 15 69
Parc & Château de Valençay – 36600 Valençay www.chateau-valencay.fr
Service Presse : This email address is being protected from spambots. You need JavaScript enabled to view it.
Contact presse : 02 54 00 41 80
Myspace : http://www.myspace.com/petermarsh36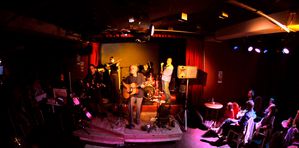 Follow Peter Marsh on Spotify
Peter Marsh's Facebook Page
Download Fly Away (Charity Single)
Proceeds from sales of this beautiful song about coming to terms with a bereavement will be donated to St Christopher's Hospice.
The single was released on 1 December 2016 and is available for download from music download sites and streaming services. Fly Away is the first single from Peter Marsh's forthcoming album 'Back To The Beginning' (which will be released in early 2017). 'Back to the Beginning', includes a number of tracks inspired by the loss of Peter Marsh's partner, Laurence, three years ago. Laurence was cared for by St Christopher's Hospice at the end of her life and Peter is donating the profits from sales of 'Fly Away', a single from the album, to St Christopher's, in her memory. Although it was inspired by his personal loss, Peter believes and hopes that 'Fly Away' will be meaningful and inspirational to anyone suffering from the loss of a loved one - those memories which can be especially difficult to deal with at Christmas time.  We're sure you'll agree that it's a beautiful song and we encourage you to download the track from one of the following links: Remember you'll be benefiting St Christopher's with every purchase!
Download 'Back to the Beginning', Peter Marsh's new album
Ten songs that offer slivers of magic and moments of sublime comfort, an album of love and loss, optimism and progression that evokes a diverse range of musical genres from funk rock Lucky Man, soul Shoulder to Cry On acoustic Fly Away to the jazz blues feel of the title track Back to the Beginning.